==================
A Caveat and Affiliates
First off, a little caveat: within my articles you will find affiliate links, meaning if you buy them, I get a small commission. Your cost is not affected. In addition, I am an Amazon Associate and I earn from qualifying purchases on Amazon.
And yes, if I say that I recommend a product here, it means I truly believe it is a good product. I refuse to recommend any product that I have not researched and believe to be a good value.
Even better, I provide you with a very clear picture of the product, it's use, and the probable value.
Earning your trust is important to me. I run this website myself and the commissions and donations help support the site.
Sound reasonable and fair enough? Let's continue to the article.
==================
 Honey Citron Tea Recipe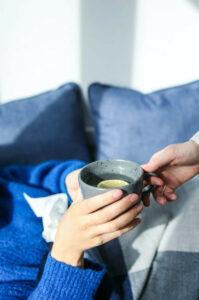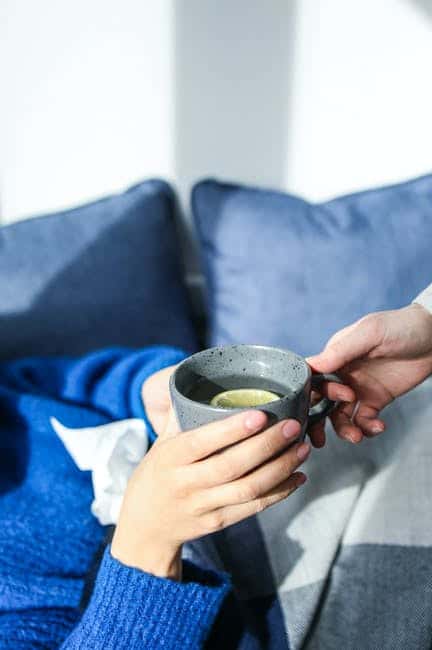 Ok, I have to let you know before you read this post, I have never heard of this tea. I am not kidding yall, it's so new to me! And building this site up with new teas to try to make, I learn something too! So read and enjoy making this Honey Citron Tea Recipe

Korean Citron Yuzu Tea is an herbal or tisane made with citrus fruit. It contains no caffeine and it's perfect for when if you're looking for a little cold relief or just a nice hot beverage to warm up during the cold times where you are, I love my teas hot but I know some who like their teas cold (iced) and I think you'll like this recipe just as much as I do. Enjoy Honey Citron Tea Recipe
WHAT IS CITRON OR YUZU TEA?
Citron Tea or yujacha is a very popular and traditional Korean cold remedy that is actually NOT a tea — it's a tisane or an herbal tea. It's made from the citrus fruit yuzu and it's tea in the loosest sense of the word in that it's something you can stir into hot water and drink.
For it to be real tea, it has to come from a Camellia Sinensis plant and no ingredient in this beverage does.
But wait, what does it taste like? Yuzu tastes like a mix of lemon, orange, and grapefruit all in one, which makes Honey Citron Tea Recipe such a great one to try.
CITRON TEA STORE-BOUGHT VS MADE FROM SCRATCH
I don't know anyone that makes citron tea from scratch and I can see why — tracking down the yuzu is not easy to find. But if you have ever had the citron tea from the jar, the ingredient list made me want to try making my own tea and I will do another post kinda like an update on what this is tea is like but here is the post to make it. Does Honey Citron Tea Recipe sound fun? Keep reading to find out.
It's not something you can make at home to save money, that's for sure, Amazon has lots of different jars, tins of this great tea. I do love my tea in bags so it's easier to just throw them into my compost pail and I know others who like loose tea in a tea infuser, but I am starting that one out about a week ago.
But whatever kind of way you like your tea works for me! I have no objections to the way you like tea! 🙂
Recipe for Honey Citron Tea
WHAT I USE TO MAKE THIS CITRON TEA
Citrus fruit yuzu (Yuja in Korean)
Yuzu isn't so easy to find.

Sugar and honey to sweeten.
White vinegar to rinse the yuzu to make sure it was super clean.
Chef's knife, cutting board, and a bowl.
Weck jars
To store the tea in the refrigerator.
Gooseneck electric kettle
A must for tea drinkers.
Glass mug (see-through works best I love how you can see all the yuzu bits flying around with this mug).
HOW TO MAKE CITRON TEA
Honey Citron Tea Recipe itself is SUPER simple and comes together in a few minutes of your time (It will be worth your time by the way).
No need to preheat an oven or get out a saucepan for the stove. It's all about cutting (the yuzu into thin slices) and mixing (the sugar, honey, and sliced yuzu). That's it.
There's a ton of hard, round seeds in the yuzu so make sure you throw all those out.
You can make citron tea by using all sugar or all honey but I found making it with all honey completely masked the yuzu flavor so I like to add mostly sugar instead of with a little bit of honey added for flavor and sweetness.
It looks like jam or preserves and you just need a tablespoon or two into a cup of hot water and you're good to go. Citron tea doesn't have any caffeine so it won't keep you up.
What do you do with the yuzu bits floating around? You eat it! It packs a nice vitamin C punch. It's a drink you can chew.
The citron tea will last in an airtight container (I love my handy Mason Jars) in the refrigerator for 1-2 months.
Korean Citron Yuzu
Tea is an herbal made with citrus fruit and it's perfect for the colder months, and it just so happens that as I type this post out that it is in the 30s to the 20s here in FL. that's why Honey Citron Tea Recipe is perfect for any time of the day!
Now I Am sure your wondering, does this tea have caffeine? Well, I have the answer in one word! No, It doesn't have any caffeine in it. So that makes it the Honey Citron Tea Recipe for your bedtime tea. (Among others) if you want to know about more teas that are for bedtime, Just go to this link and find out which one is your next best Tea for your bedtime routine
YIELD: 6 drinks
Honey Citron Tea Recipe
INGREDIENTS
2 large yuzus or 4 small yuzus about 1 cup, sliced
1/2 cup sugar
1/4 cup honey
INSTRUCTIONS
Thoroughly clean yuzu fruit. I like to clean the fruit by spraying it with vinegar then rinsing it in water.
Slice yuzus in half, then slice thinly. Throw out the seeds.
In a bowl, mix together the sliced yuzu, sugar, and honey until well combined. Store in an airtight container in the refrigerator.
To make tea, stir 1-2 tablespoons of yuzu mixture into a cup of hot water. Be sure to eat the yuzu rind and bits floating around.
You didn't think I was going to just leave you with that, did you? Ah, your right, I will not leave without giving you something to enjoy along with your freshly brewed tea!
I have a site, actually 2 sites, I want you to check out next.
So this first one is filled with stories from different people. Yes, you can even submit your own writings! Think of it as either Wattpad and or Fanfiction. Both are great sites by the way.
This site is called Writer's Trail.com and it's all about poems and different books you can read as you enjoy this tea you just made! so if you click here you can jump right to the home page and discover so many great reading materials.
And here is the second site I love to go on is called Best Baking Tips. it's a site that has recipes that I have made (See the blueberry Muffins for that) and so many other yummy things to make as you enjoy your tea. Here is the link, please feel free to tell others about my site and the 2 other sites. Click here for the site on things to make and enjoy!
Thank you for reading, have a great new year!!
And a very special note to my readers. Thank you oh so much for this year. I do hope you come back to my site for more info about anything teas!