==================
A Caveat and Affiliates
First off, a little caveat: within my articles you will find affiliate links, meaning if you buy them, I get a small commission. Your cost is not affected. In addition, I am an Amazon Associate and I earn from qualifying purchases on Amazon.
And yes, if I say that I recommend a product here, it means I truly believe it is a good product. I refuse to recommend any product that I have not researched and believe to be a good value.
Even better, I provide you with a very clear picture of the product, it's use, and the probable value.
Earning your trust is important to me. I run this website myself and the commissions and donations help support the site.
Sound reasonable and fair enough? Let's continue to the article.
==================
What is Tea Detox About?
Hello and welcome to Tea Jubilee. So, we have all had a crazy last few years, right? We need to get rid of the toxins from our bodies instead of drinking water with something in it. What about trying tea out?
So, you might have read my last article. I will keep up with that post by writing yet another one, but this one is all about detoxing.
Many might think of the word "Detox" As getting rid of unhealthy things in your body. I would love that, among so many that might be finding this post, you wanted to try out a tea that can help shed off those pounds.
Some may fast to get rid of toxins, which helps some, and I think tea is the best way (it's not the only way). Before reading about why it's good for you, let's look into what Detox is before reading about why it's good for you.
Detoxification is a small yet powerful process that cleanses our bodies from the inside. 
It is conducive to losing weight and maintaining an overall healthy lifestyle. 
Did you know this? A lazy and bloated feeling is purely the effect of toxins and impurities in our bodies. Most of these toxins and pollutants have to confirm being harmful to reproduction, mental health, and metabolism and can be cancerous.
The perfect detox tea is likely green tea and other teas and herbs such as cinnamon and Ginger.
Just like cinnamon and clove tea. But what about other teas like Ginger? Peppermint? Hmm, I know what your thinking. Don't worry. Those teas are always good for not just this but are fantastic to have when you're not feeling well.
Check out this post that I wrote a few weeks ago.
However, you all should continue reading this post for those confused about the benefits of detox teas.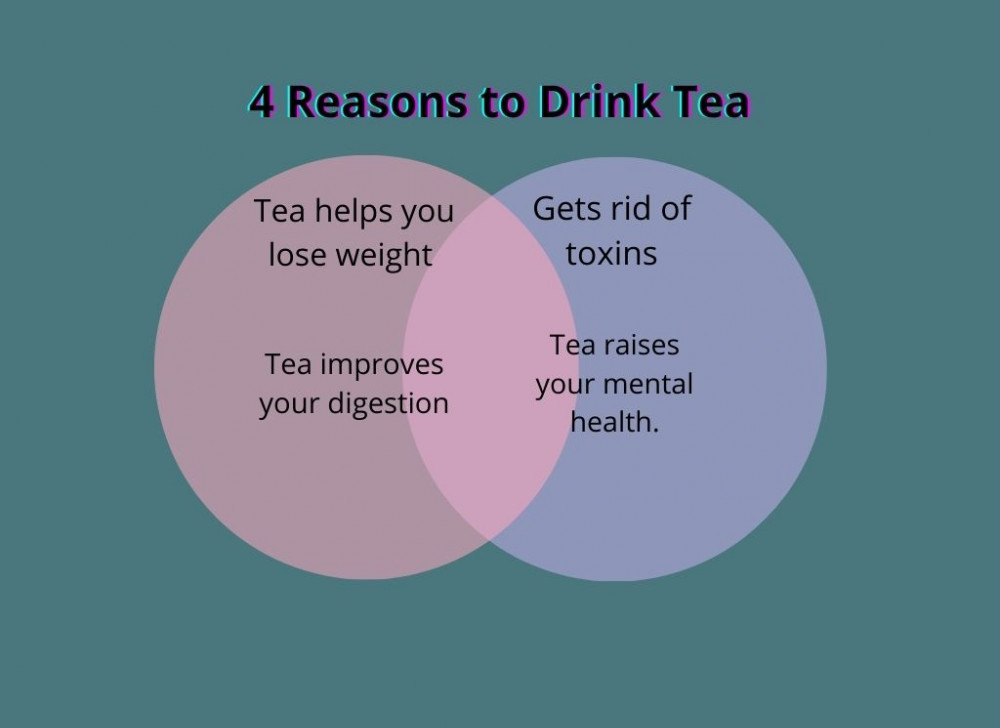 Benefits of Detox Teas.
Detox water and teas have several benefits. They cleanse your body, help get rid of toxins, boost your metabolism and prevent you from bloating.
Related Article.
Tea gets rid of toxins.
So, this is an obvious first benefit. Toxins can be pretty dangerous to our health, and I am not the only person who wants to be healthy. We encounter environmental pollutants daily, such as chemicals and even water Pollution!
These chemicals or toxins get quickly stored in our tissues and cells, which later cause toxicity in our bodies, which isn't suitable for anyone, even Animals.
Getting worried reading about this now? Don't worry; I am not going into more than I just said. Detox teas are full of antioxidants because of various herbs and the presence of green tea.
2: Tea supports weight loss.
Any drink that makes you feel better helps you look better too. And, your energy level will be highly boosted to make you feel light and fresh because of the antioxidants you drink.
Hydrochloric acid will also suppress your appetite, increasing your weight loss process.
3: Tea improves your digestion.
Most people who suffer from chemical toxicity have severe digestion issues, such as bloating and constipation.
Those are just some signs of poor digestion and sometimes even lead to optimal digestion of minerals, vitamins, fats, and lack of other nutrients.
4: Tea raises your mental health.
Some active components exist in many detox teas, such as green tea, matcha tea, and even in white tea.
Working actively together with Ginger cleans the system, removes toxins, and reduces inflammation from your body.
And once the toxins have left your body, you might actually feel light as air and revitalized. Your brain will be more alert than previously, dull and not focused.
Your fatigue and the mood swings anyone tends to have will be gone, and you will be much more mindful of your surroundings; I can speak from experience that drinking any of the teas I just talked about works.
Green Tea.
Ginger Tea.
Matcha Tea.
As you may know, green tea contains L-theanine and catechins that work as neuro protectors and are great for mental health.
Green tea helps by strengthening your immune system, which helps get rid of the toxins from your body.
When we drink the teas I was just talking about, Here's what it does. It helps boost brain health and helps your mental health too. And give you a boost of energy and helps you feel better longer.
Plus, Teas have the effect of drinking after dinner. It makes you feel like you're not hungry for anything else.
I don't know about you, but I want to give detox tea a chance! So, now that we know the fantastic benefits of drinking detox teas.
What do you think about drinking detox tea? Something you want to try? Then go grab the teapot you so much love to use, put on some tea for yourself or a friend, and enjoy the benefits!
More from Tea Jubilee.
What tea is Good for Losing Weight?
One more thing.
We talk about being healthy and getting rid of the bad things in our bodies. What about our skin? What can we do or take to make our skin have that glow effect? Asking the same questions as me? Then check this link below and learn how being vegan helps your skin by giving you back the glow.
Good Foods For Healthy Skin For Vegans.
And check out the links above to read more from me. Follow me on most Social Media.
My IG: @tea_jubilee.
My FB:@teajubilee
Well, I hope you enjoyed reading What is Tea Detox About? Check back soon for more posts celebrating the love of tea.