==================
A Caveat and Affiliates
First off, a little caveat: within my articles you will find affiliate links, meaning if you buy them, I get a small commission. Your cost is not affected. In addition, I am an Amazon Associate and I earn from qualifying purchases on Amazon.
And yes, if I say that I recommend a product here, it means I truly believe it is a good product. I refuse to recommend any product that I have not researched and believe to be a good value.
Even better, I provide you with a very clear picture of the product, it's use, and the probable value.
Earning your trust is important to me. I run this website myself and the commissions and donations help support the site.
Sound reasonable and fair enough? Let's continue to the article.
==================
Adagio tea review.
Welcome back to Tea Jubilee, Today I am writing my first review about this great tea site. Adagio tea review will be about what I got in my box and about what I love about the teas best!
I am super happy right now, and here's why. I just got in a box many great things from Adagio Teas.
And I just had to write about the teas I got in, and I will tell you what I think about them.
The first thing I pulled out was a small flat box with mini samples of different teas that I hadn't even heard of! So trying those out should be fun!
Here is what the box looks like.
But one big thing I found out is this, I got the IngenuiTEA starter set, and it came with the samples of the teas I got. If you'd like to buy this amazing teapot then check out the link below.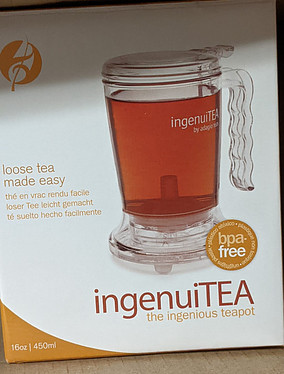 This box came with 12 teas (Samples, as I said before) Here is a list of the teas I got.
Chamomile.
This tea is a beloved herb from Egypt's Nile River Valley. With the aroma of freshly cut apples, this tea has a calming floral-sweet flavor, so I had a cup of it last night before bed.
Blood Orange.
Going to brew some of this later today; stay tuned for another post about what I like about this tea.
Yerba Mate. 
This one is in my top five teas that I like; seeing as this tea has caffeine, it's one of those teas in the morning.
This tea has a grassy flavor in your cup with fruit juice. It's great any way you like your tea, hot or iced.
Masala Chai. 
Oh goodness, hmm…This tea is another one to have in the morning in place of coffee.
I love to add a hint of soy milk in mine with some nutmeg in it too, and it's just right. But for those who don't like milk, it is excellent just as it is in your cup.
Honeybush Vanilla.
This tea is so new to me that I would have to try it before reviewing it; stay tuned for that.
I have bought from this company and the teas they give me are the best! They smell fresh and they have such a great taste to them. I have gotten other teas from them like the Japanese Sample box that has amazing teas that I had every day because they were that good!
My favorite tea from them has to be the sleeping dragon and gunpowder. When I ran out of those I asked my mom right away if I could buy more! haha. She then got this box of teas for me. THANK YOU, MOM!
Here are pictures of what came in; I will have a video on this site very soon.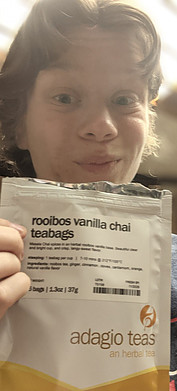 The teacup that my brother got me! it's so cool!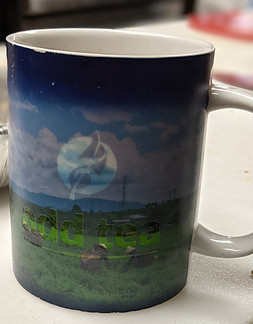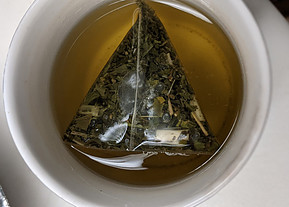 I even was given a box of tea cookies that look yummy!
I just had to get a picture with the cookies! Like I said before they look yummy!! and I had one last night and they are yummy! A bit crumbly but they have great taste. I would say to try it with a bitter tea.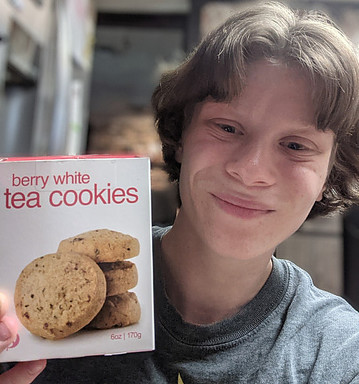 I tried out the Foxtrot tea last night and it's really good, It has hints of sweet apple and it has Chamomile flowers in this tea too, It's a herbal tea so this is a great tea to sip any time of the day.
I have yet to try out the other teas from the box but I will have another post all about those! I have links for you to buy the teas that I got to try out for yourself.
---
Fox Trot Tea.
Lemon Citron Green Tea.
Masala Chai Tea.
Honeybush Vanilla Tea.
Yerba Mate Tea.
---
All of those teas have links you can buy from! And If you wanted to try out the IngenuiTEA for yourself, I have a link for that as well.
Tea starter set ingenuiTEA.
I bet you'll like these teas just like I do. I hope you will try out what I have on here, Let me know what you liked best.
if you want to read about who I am, Click here to go to my about me page.
If you wanted to try out a yummy snack, Go to this link to head to Vegan Globe Trotter! They have great things you can whip up quickly to enjoy with the teas from this site.
Thank you for reading the Adagio tea review, I hope to hear from you soon. Feel free to share this with other tea lovers. I hope you have wonderful day.