==================
A Caveat and Affiliates
First off, a little caveat: within my articles you will find affiliate links, meaning if you buy them, I get a small commission. Your cost is not affected. In addition, I am an Amazon Associate and I earn from qualifying purchases on Amazon.
And yes, if I say that I recommend a product here, it means I truly believe it is a good product. I refuse to recommend any product that I have not researched and believe to be a good value.
Even better, I provide you with a very clear picture of the product, it's use, and the probable value.
Earning your trust is important to me. I run this website myself and the commissions and donations help support the site.
Sound reasonable and fair enough? Let's continue to the article.
==================
How To Make A Cup Of Milk Tea.
Making milk tea is not hard to do once you know what your doing; that's why I have just written How To Make A Cup Of Milk Tea just for you!  Check out the video to see how you can make it. Plus, I have five steps to read about making milk tea.
You don't have to be an expert to enjoy the benefits of drinking milk tea. Read on to make the best cup of milk tea ever! Milk tea is a popular drink in many Asian countries, especially China, Japan, Korea, and Taiwan.
It's made by steeping black tea leaves in hot water sweetened with condensed milk.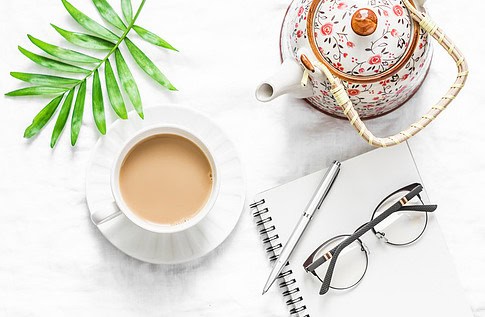 Choose A Good Brand.
There are many brands of milk tea available today. However, not all of them are good quality.
If you buy milk tea online, choose one from a reputable company. Look for a brand name that's well known in your country. Here are just a few brands that I would use.
Related article. 
Top 3 Best teas to Buy Online.
Add Sugar And Salt.
It's easy to add sugar and salt to milk tea when making it at home. Add sugar and salt to the hot water before adding the tea leaves or tea bags. This will help to balance out the sweetness of the tea.
Pour In Hot Water.
If you're looking for a healthier alternative to traditional milk tea, try using black tea. Black tea has less caffeine than green tea, so you won't feel as jittery after having one.
Plus, black tea contains more antioxidants than green tea, which helps protect against cancer and other diseases.
Stir For 2 Minutes.
Once you've made the perfect cup of milk tea, pour it into a mug and stir for two minutes before enjoying. This will help the tea cool down faster and give you a smoother drink. And that means you will enjoy it more.
Drink Away and Enjoy.
And that's all you have to do! It's easy and tastes good; if you want extra flavor, try adding cinnamon or orange into the tea and enjoy.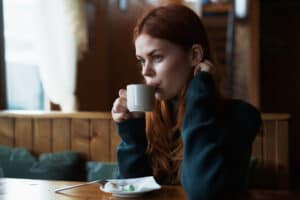 Side note: If you don't like dairy in your tea, some fantastic substitutes will work in your tea, just like Almond Milk, Soy milk (My favorite milk in my cup of tea), and even Oat milk.
Oat Milk has a creamier texture, which would make your tea creamer as well. And oat milk works great for those trying to stay away from soy.
---
Conclusion.
Wow, I can't believe we just read about How To Make A Cup Of Milk Tea! What did you find helpful? Let me know in the comments below, and don't forget to share this with those who can benefit from this post.
More From Tea Jubilee.
Best Black Tea For Milk Tea. (A longer post)
More Links To Check Out.
I found a Video for you to watch on  How To Make A Cup Of Milk Tea. You can find the video below.
If you, like many other people, are trying to work from home for the first time, I have the site you should see before you start.
Try out At Home Work Guru. They explain many things about working from home and how to make it fun and successful.
Here at Tea Jubilee, I love anything vegan, even breakfast, lunch, and dinner. But some might wonder why going vegan is good for you; check out this post to learn why it is good for your health!
And that's it for now, and I hope you enjoyed reading about How To Make A Cup Of Milk Tea; let me know in the comment box below about how you make milk tea.